Present Project Residency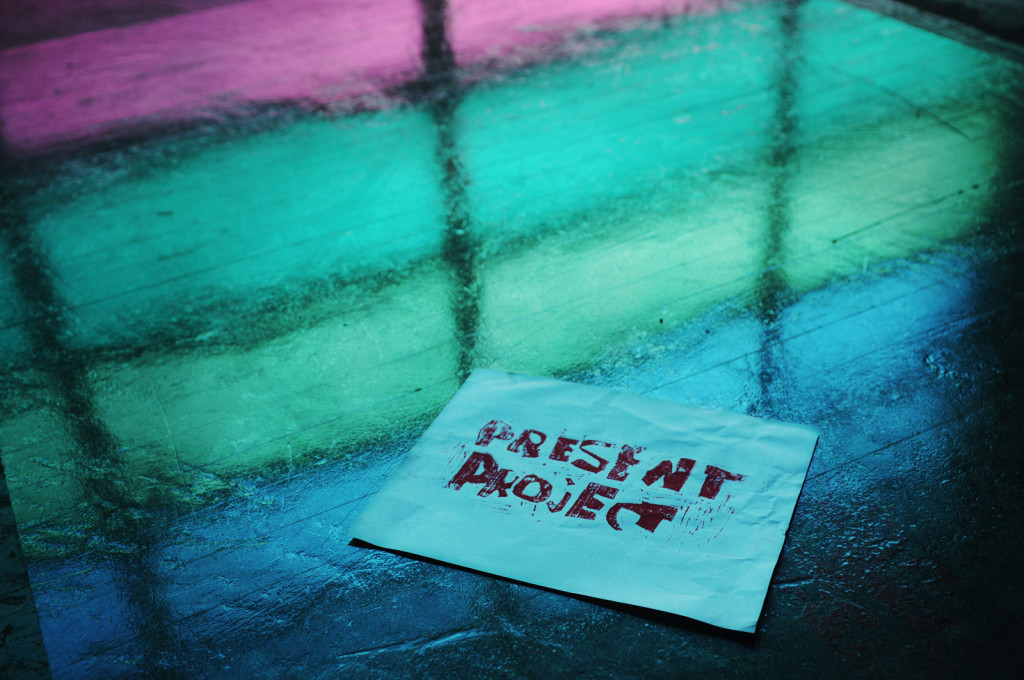 Hawai`i-based International Artist Residency
In September we were artists-in-residence at Present Project in Honolulu, Hawaii. The residency took place for five weeks in two 5,000 square foot warehouses on Cooke Street in Kakaʻako and included the on-site development of original work by ourselves and the 3 other resident artists, Florence Carbonne (Toulouse, France), Swoon (New York), and Dinorah de Jesus Rodriguez (Miami).
There was also an education component and workshop series incorporated into PRESENT, which was coordinated by education designer Bryan Welch, founder of Guilds, New York. The goal was to facilitate collaboration and exchange between international and local artists, and provide young artists access to new working methods and perspectives. With that in mind, we were invited to bring our 10 year old daughter along with us for the duration of PRESENT, as the idea of a family-in-residence appealed to the project founder/curator, Hadley Nunes. Our daughter Kia'i has been engaged in our art practice all her life, so while a joint residency was a new experience for us as a family, it felt like a natural development as well.
Link to our work created during Present Project: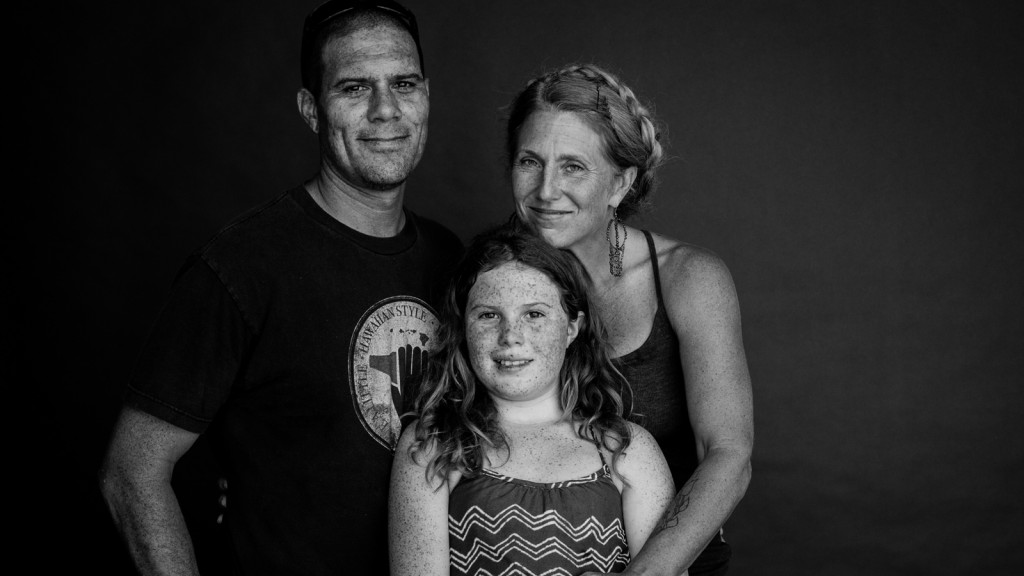 Les Filter Feeders / photo: Willy Branlund
At work. / photo: Willy Branlund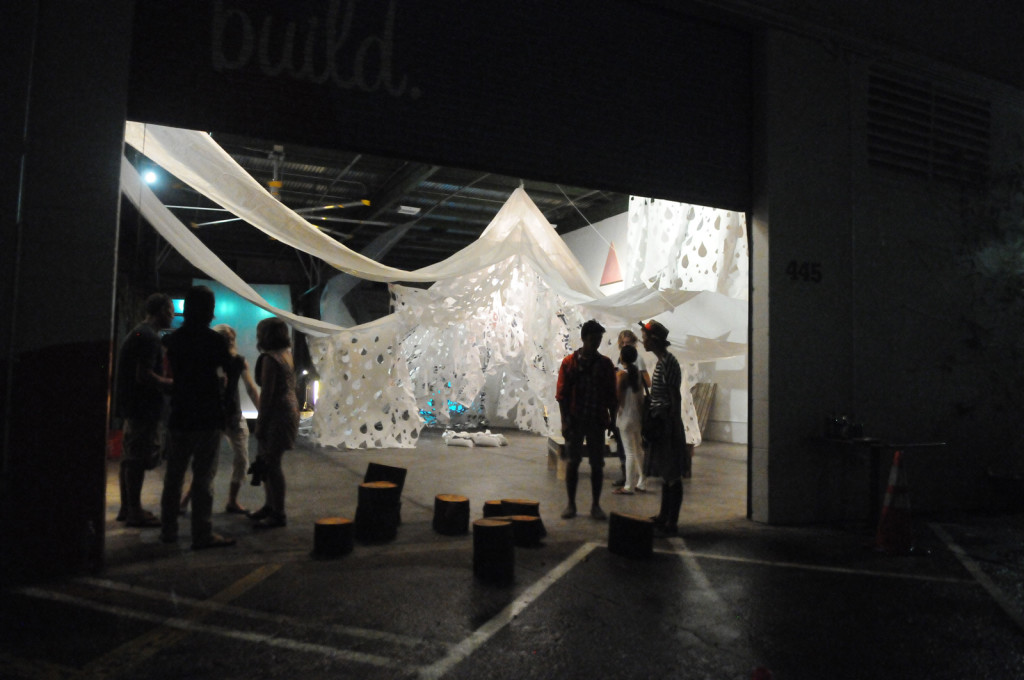 Kumbaya from outside.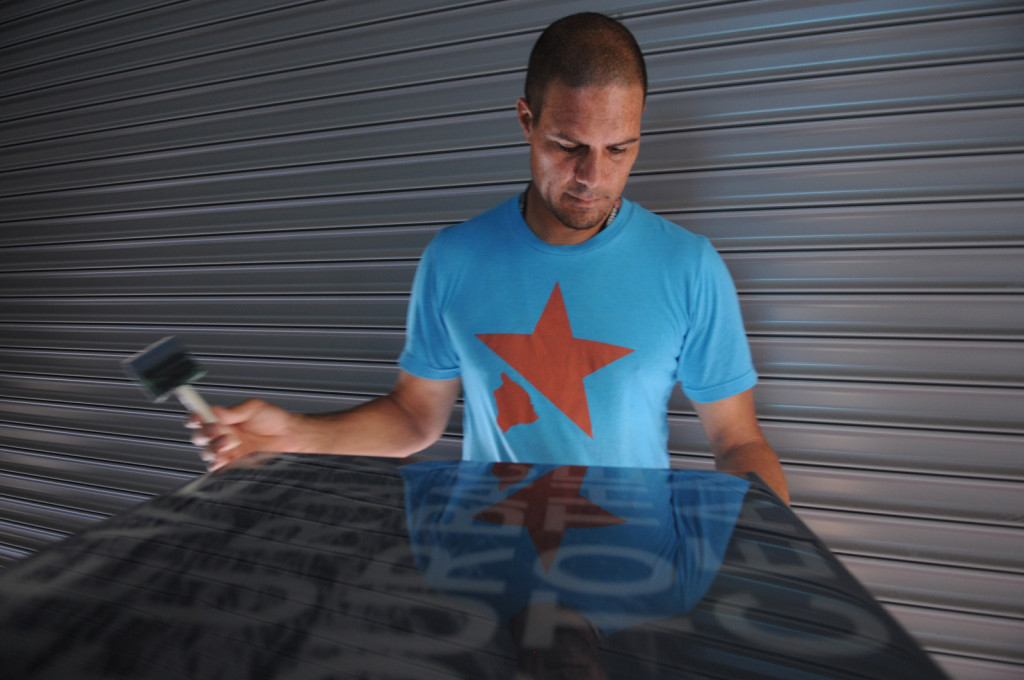 Finalizing a finish.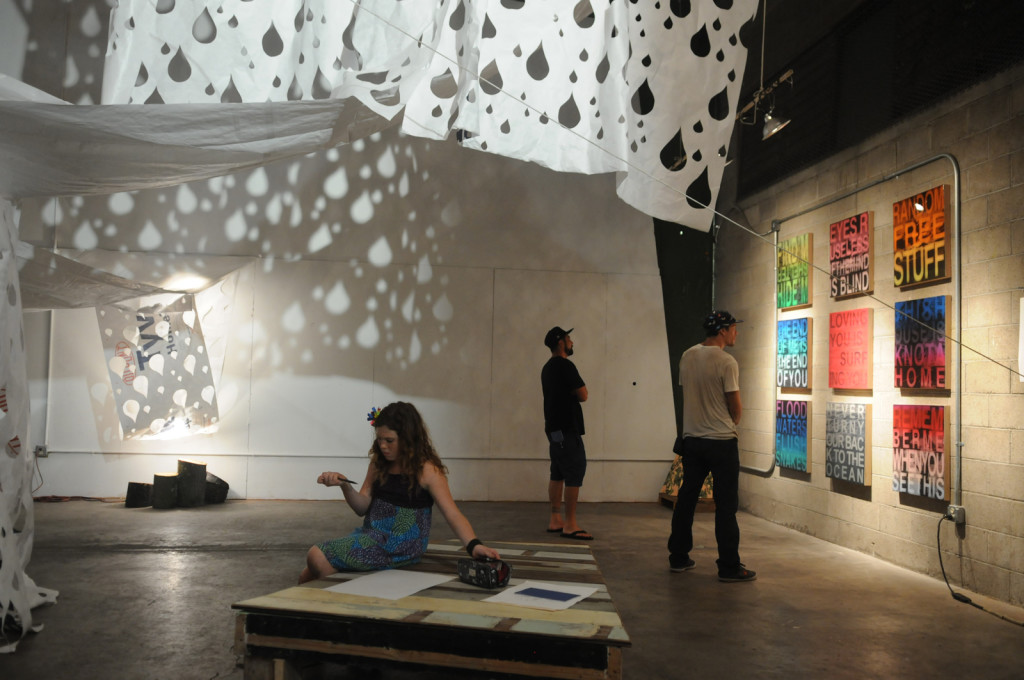 Kumbaya, Kia'i, and some Local Knowledge.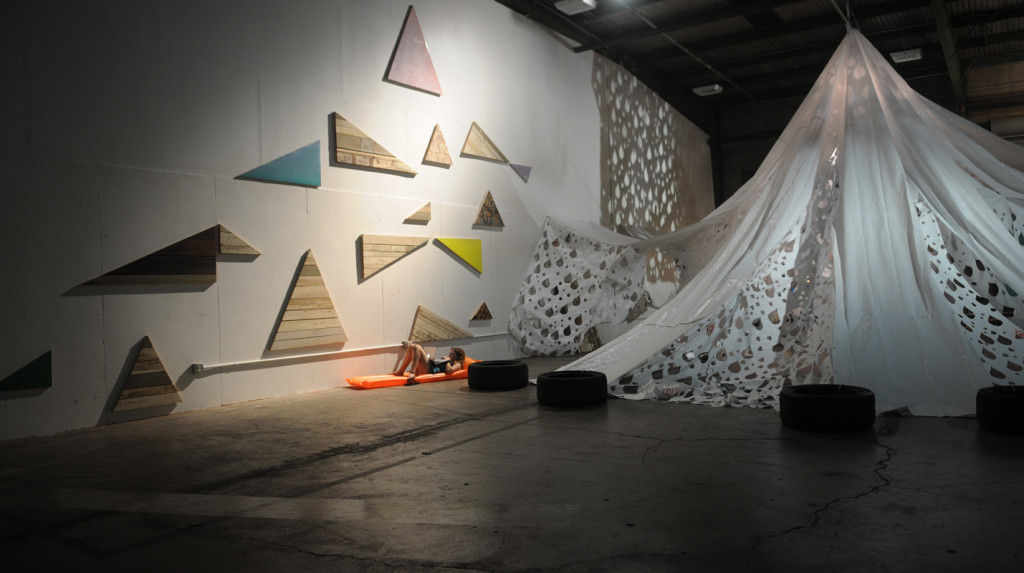 Skyline panel series on the wall, and Kumbaya on the right.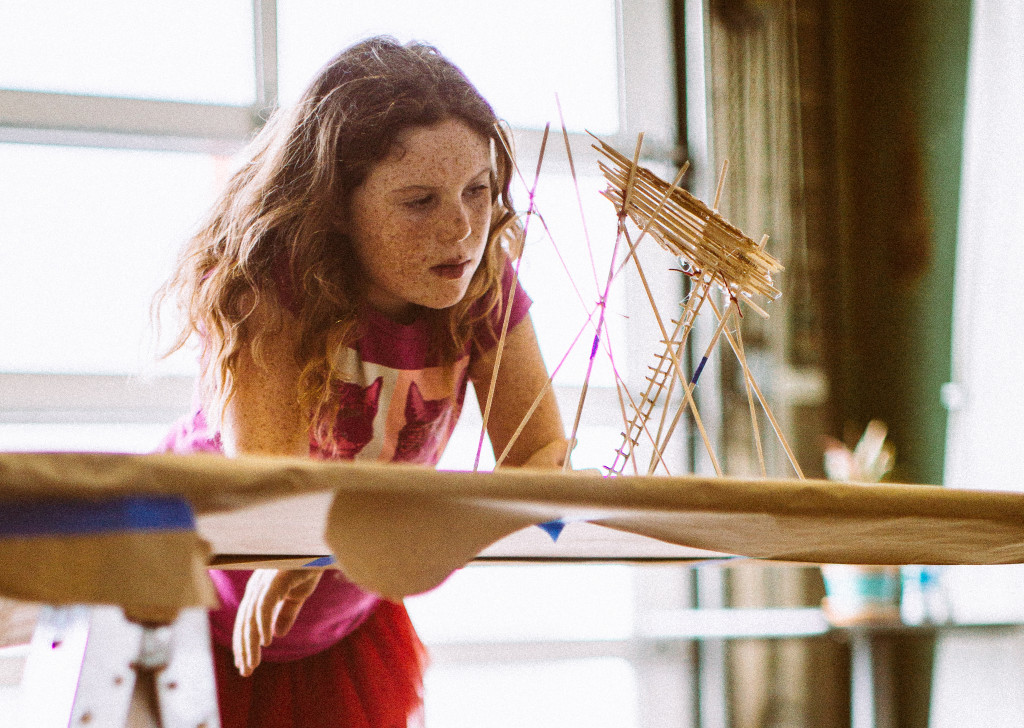 Kia'i working on her project in Nest / photo: Bryan Welch
---
PRESENT builds community through the development of an open participatory site-specific installation, where adults and children can explore what it means to create in Hawaiʻi within a process of international exchange. Public and private programming during the PRESENT residency included: NEST—a workshop and student exposure series for students from the Art-to-Go outreach program at The Honolulu Museum of Art with participation from local public and charter schools; bi-weekly artist talks; film screening and performance; opening and closing events; and ongoing studio visits for PRESENT patrons and students from the University of Hawai`i. PRESENT is the concept of Hadley Nunes a Hawaiʻi-based artist, curator and Lana Lane Studios member.
LINK TO PRESENT PROJECT.