Honolulu Biennial Presentation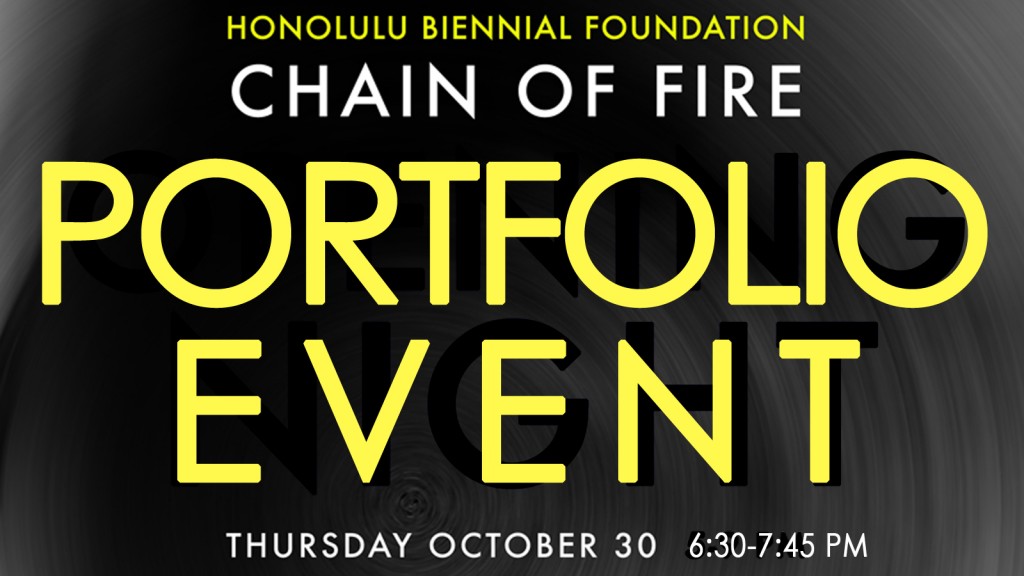 Les Filter Feeders, along with 14 other selected artists and collectives, will present our work to Fumio Nanjo, an international curator, academic and Director of Tokyo's Mori Art Museum. The public portfolio sharing event will take place on Thursday, Oct. 30, at Kaka'ako Agora from 6:30-7:45 (441 Cooke Street, Honolulu, HI 96813). This event is apart of the opening night festivities for Chain of Fire – a Prologue Exhibition for the 2016 Honolulu Biennial, which focuses on contemporary art from Oceania, the Asian continent and the Americas. The inaugural Honolulu Biennial, officially debuting in 2016, marks Honolulu's first entry into the global biennial circuit, and will be thematically curated by Fumio Nanjo.
About Fumio Nanjo:
Nanjo Fumio was appointed Director of the Mori Art Museum in November 2006.
Nanjo served as the Museum's first Deputy Director, from April 2002 until October 2006. Prior to that he organized numerous exhibitions as an officer of the Japan Foundation (1978-1986), as the Director of ICA Nagoya (1986-1990), and as the founder and Director of Nanjo and Associates (1990-2002). His main achievements include: commissioner of the Japan Pavilion at the Venice Biennale (1997); commissioner of the Taipei Biennale (1998); jur y member of the Turner Prize at the Tate Gallery, London (1998); co-curator of the 3rd Asia-Pacific Triennial of Contemporary Art, Brisbane (1999); member of the selection committee of the Sydney Biennale (2000); specialist for the Japan Pavilion at EXPO 2000 in Hanover; artistic co-director of the Yokohama Triennale (2001); jury member of the Golden Lion Prize, Venice Biennale (2005); artistic director, Singapore Biennale(2006).
Nanjo has also curated numerous public ar t and corporate art projects. He has documented his career as a curator in his 1997 book, From Art to the City:a record of 15 years as an independent curator. He is also an art critic and teaches a course on art management at Keio University in Tokyo.
Nanjo holds various positions on public and private boards and committees including Vice-Presidency of the Association International des Critiques d 'Art (AICA) and Membership of the Board of the Comite International des Muses d'Art Moderne et Contemporain (IMAM). He is also involved in the selection committees of several art awards and artist-in-residence programs.